When was the last time you picked up a newspaper and poured over the advertisements?  That's right — probably not for a while. 
The growing rarity of newspapers only highlights how the decline of traditional marketing strategies are making way for a new era of digital marketing. That's especially apparent when over 55% of the world's population has Internet access. To tap into the market of more than 4.2 billion users, your business needs to have a strong presence in the digital age. With how fast paced technology and content is being created, there's unlimited potential to scale your business. Companies with a blog alone have generated 67% more leads than those without, for instance. 
What you'll need to maximize your sales and elevate your brand is a solid marketing strategy and plan. But wait — what is marketing in the first place, much less a marketing strategy?
In a nutshell, digital marketing is all about developing a brand's online presence through several digital marketing channels such as social media, advertising, website content, and more. Because it encompasses so many different factors,
It no doubt can seem like an overwhelming task at first. After all, where do you even start and how do you make sure you're doing the right thing? Luckily, you don't have to go in completely blind when it comes to creating your first marketing plan. Here at Nouvel Age Media, we'll help you get started off to the right foot by sharing our step-by-step process to help you achieve your optimal digital marketing strategy. In just six steps, you'll be to attract, persuade, and convert your customers like never before. 
Assess your current digital media presence

Before you jump into action guns blazing, it's important that you take a step back to evaluate where your current digital media presence is at. First, take a look at your existing channels below and give them a preliminary rank on how effective they are at generating your leads. 





Your website

Social media platforms

Email marketing

Paid advertising

SEO content


Then, you can conduct an internal assessment of where your company is at by taking a look at your strengths and weaknesses. Walk through all of your channels as if you were the customer and ask yourself some key questions. For instance, is your website maximizing user experience? Is your blog and social media being updated consistently? Where does your site rank on Google?



Getting a gauge of where you currently stand can be a great starting point for the goals you'll want to develop in the next step. But before you move on, you'll also want to look beyond your company into the digital niche you operate in. Consider who your competition might be and how they're doing things differently. Familiarize yourself with the latest digital marketing trends and keep them in your back pocket. Doing this initial analysis will set your marketing strategy up for success later down the line.

Set SMART goals

Now that you have a better understanding of where your business stands in the market, it's time to set the goals that you hope your marketing plan will accomplish. Sounds simple enough, right?

Well, the catch here is that your goals can't be as lackluster as, "I want more customers and sales." Those statements don't lend themselves easily to an actionable or measurable plan. Instead, you'll want to

establish some SMART goals

, which are precise and detail oriented. It's mnemonic that stands for:





Specific

Measurable

Attainable

Relevant

Timely goals




Your new SMART goal can look something like, "I want my website to reach 100,000 impressions every month within the next year by launching ads on this social media platform." Doesn't that sound much more actionable?

Utilize the digital sales funnel

The digital sales funnel is essentially the evolutionary journey your prospective buyers go through from stranger to long term customer. By gaining an understanding of each stage of the funnel and where your customers are at, you can arm yourself with the right digital marketing tools to achieve your goals. Take a look below at the basics of the funnel and how you can emulate it for your own marketing plan:



Awareness

The first stage of the funnel is all about letting prospective buyers know that your brand exists. This can be done with social media ads or ranking high up in search engines like Google. 




Interest

Now that your existence is known, it's time to pique a bit of interest in the buyer. You can subliminally intrigue them with brand features in videos and publications.




Desire

This is the direct point of contact where you'll want the buyer to engage with the brand as much as possible. Whether you release a collab with an influencer that directly addresses the buyer's needs or host a social media giveaway, engaging the buyer gets them excited to make their purchase. 




Action

At this stage, your buyer is primed to buy your product or service. All that's left is a direct call-to-action that incentivizes them to pull out their wallets. You can give them that extra push by creating special deals and discounts. 




Once you know where your prospective customers are located along this digital sales funnel, you'll then be able to harness your digital marketing tools to target specific groups. 




Create buyer personas



It's crucial that you understand who your audience is and who your product or service might appeal to before you blindly reach out. By creating buyer personas, you'll be able to narrow the huge market down and use your marketing budget wisely to target the right prospective buyers. So, how do you go about

creating a buyer persona?

Well, that involves putting yourself in the customer's point of view and getting creative. Just like a book author, you'll want to imagine their buying habits, preferences, and needs. By combining that insight with some data analysis research, you'll be able to reach out to the right people and harness those conversions. 




Define and implement marketing strategy



Once you've arrived at this stage, you'll have all the information you need to execute your marketing strategy for each channel you have. To organize everything, you should

create a content calendar

filled with actionable items that are traceable to some clear goal. Be sure to develop a keyword strategy that you can work into your actionable items and add clear CTAs and widgets as well. As you begin to build on more tools to your calendar, you can begin taking advantage of the plethora of

marketing automation tools

out there to save time. Getting used to these tools will further enable you to create workflows which will allow you to launch campaigns and personalize your marketing tactics in no time. 




Measuring Results & KPI



Even though you've put in the hard effort of creating your marketing strategy, it doesn't mean the work is over. Be sure to intersperse evaluation days within your content calendar to make sure that your marketing plan is staying right along course toward your goals. By investing in some

analytics software

, you'll be able to see how well customers are engaging with your content along the digital sales funnel and what might be working well. If you notice any potential areas of improvement in your KPIs, you'll be empowered to make those tweaks to your marketing strategy.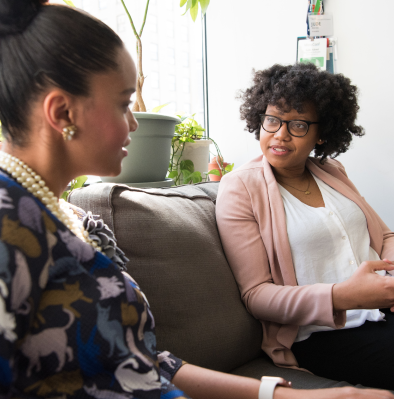 Final Thoughts
As you can see, creating a digital marketing strategy is all about the goal setting, the specifics, and a whole lot of trial and error along the way. It's an introspective journey that will leave you learning so much more about your own brand and who your customers are. Throughout the inevitable challenges that emerge along the way, it can help to have a team of digital marketing experts that will guide your business in the right direction. Here at Nouvel Age Media, we've being doing exactly that with our vast array of digital marketing services. Give us a call today or check out our free actionable guide to help you develop your best marketing strategy yet.