Why clients choose Nouvel Âge
Some services are so fundamental to our process and your success that we made them a part of every package we put together.
Actionable insights for better strategic direction and brand positioning.
Business analytics and clear reports that show progress toward KPIs across campaigns.
Customer preferences and an assessment of past and current market conditions.
Clear data and insights on your target audience and future market developments.
Specific, researched strategies for effective marketing campaigns.
Project management from start to finish, so you can focus on high-level decisions.
Digital Marketing Building Blocks
Some clients want a comprehensive, cross-channel marketing strategy while others only need help with paid advertising or SEO. Choose what meets your individual needs.
From paid social media to pay-per-click, creativity and data unite in ads that convert.

Strategic, eye-catching ads that reach your customers on their platforms of choice.

BIDDING STRATEGY & OPTIMIZATION
Data and market intelligence inform how much to bid for ad clicks for the best ROI.

Not all customers convert on their first site visit. Remind them to pick up where they left off.

Appear first when consumers search for your product category in Google Shopping.
Keyword analysis and site optimization to place your site higher in relevant searches.

Discover how your current site performs and where your SEO weak spots lie.

Strategic recommendations for keywords to incorporate and keywords to skip.

SEO isn't just about what's on your site-domain authority requires external validation.

COMPETITOR & TREND ANALYSIS
Know your customers and the latest trends so you can leverage the zeitgeist and still stand out.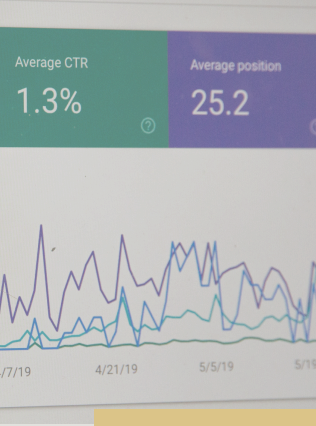 If we listed every digital marketing service our team provides, eyes would glaze over halfway through the list. Book a short call with our founder to discuss your marketing needs and we'll talk through the services we provide that can help you meet your goals.
Let's start a conversation.
A newsletter for marketing insights, stories and winning strategies.
A newsletter for marketing insights, stories and winning strategies.